Hosted Cloud Solutions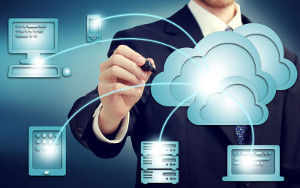 The move to the cloud can be intimidating – especially when you have the responsibility of data security and availability for an entire organization. However, the potential benefits of a cloud strategy are clearly worth evaluation. We can help aggregate multiple cloud services and SaaS (software as a service) applications, integrating them with in-house apps and customizing them to meet your needs.
With a properly planned and staged transition your move to the cloud can be a strategic advantage.
Ask about our hosted cloud solutions tailored specifically for your business. We have the experience and tools that you need to succeed in the cloud.