July 18th, 2022 by admin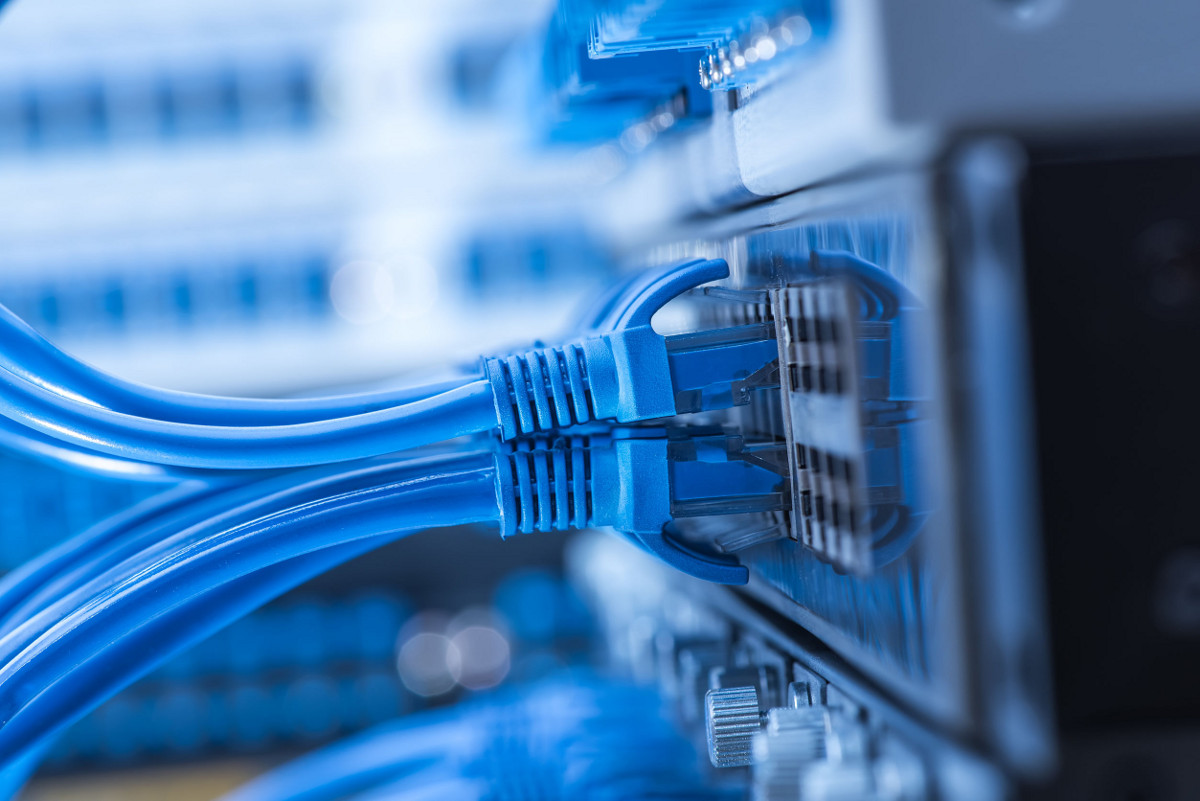 With cables being an unavoidable part of the communications in your business, it is wise to invest in making these cables clutter-free, manageable, and flexible. This is precisely what Parker Data and Voice's cabling services will do for you.
How to Identify Bad Cabling:
Decreased Internet and Network Speed:
Often, bad cable installation can cause variations in the speed of your internet and computer network. If you experience constant speed variations, then it's a clear indication, and you should get your cables checked.
Confusions with Cables:
Confusion in identifying and sorting cables is another major indicator of bad cabling. If you often find yourself confused about a cable's type and its endpoints, you should look into good cabling services.
Broken Cables:
If you often find different employees complaining about broken cables and weak or spotty internet connections, then it's the cabling that is likely at fault.
Back Side of Desks Looks Like a Spider Web:
Another obvious way to detect bad cabling is to look at the backside of desks and workspaces. For example, if you see a bunch of different wires tangled together representing a spider web, then it's a clear indication that your cabling is full of errors and clusters.
Benefits of Using Cabling Services:
Increased Efficiency:
A bad cabling system can cause a significant decrease in efficiency. This is because employees, while working with nightmare cabling, will have to face constant internet issues, struggle to find essential cables, and work in a cluttered environment, thus making employees feel less energetic and experience decreased efficiency and work quality. Opting for Parker Data and Voice's cabling services will change this since we will provide you with a clean and manageable cabling system that will make your cables look much better, cleaner, and manageable, thus increasing overall efficiency.
Easier Upgrades and Expansions:
Cluttered cabling makes it almost impossible for you to expand or upgrade your computer systems. In addition, this will make it nearly impossible for you to run more wires and confuse you throughout the process. Getting cabling help will help your expansions and upgrades since you will easily be able to draw more cables and never get confused between the ones you already have.
Easier Furniture Movability:
One of the worst characteristics of bad cabling is the fact that it doesn't allow you to move your furniture around since most inexperienced cabling companies, in an effort to save wire costs, just cut it to be just long enough so they can reach the desired work desk.
However, Parker Data and Voice, unlike regular cabling providers, will give you cabling that will allow you to move your office furniture easily.
Conclusions:
The world is in a technological age, and most of our business operations and communications are wholly dependent on technology, and cabling plays an essential role in this.
Posted in: Managed Services