June 16th, 2023 by admin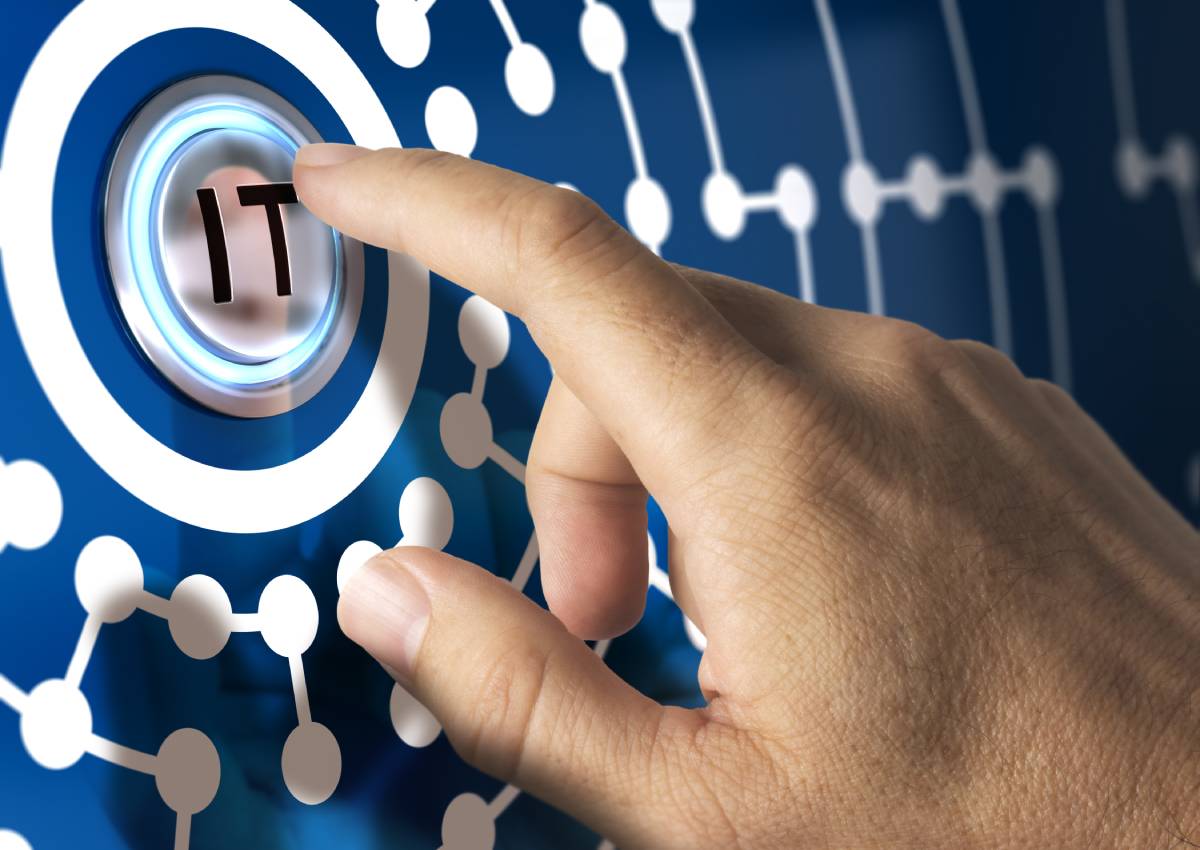 Managed IT Services are becoming an increasingly popular solution for businesses of all sizes. The benefits of managed IT services, such as cost efficiency and streamlined operations, have made them the go-to choice for companies looking to save money while providing reliable technology support.
In this article, we will discuss how Managed IT Services can be used to streamline business operations and improve efficiency in a number of areas. We will discuss the different types of managed IT services available, the advantages they bring to a business, and the steps you can take to ensure your company is making the most out of its managed IT services.
What Are Managed IT Services?
Managed IT Services are a type of service that specializes in the management and maintenance of an organization's IT infrastructure. They provide professional IT support, manage hardware and software solutions, monitor systems for security threats, troubleshoot network issues, and regularly update technology to help organizations stay up-to-date with rapidly changing technology trends.
In today's digital world, where businesses rely heavily on computers and other high-tech systems, it is essential for companies to have a reliable partner managing their critical technology infrastructure. Managed IT services offer proactive support while reducing downtime and protecting against data loss or breach. By entrusting your business needs to an experienced managed service provider (MSP), you can ensure proper system operation while taking the pressure off your IT department.
Managed IT services encompass a wide range of specialized services, including system monitoring, patch management, network security solutions, help desk support, data backup and recovery, managed hosting, cloud computing solutions, and disaster recovery plans.
By outsourcing managed IT services to an MSP team, organizations can take advantage of round-the-clock technical assistance for any issue they may encounter. Organizations can also benefit from the expertise of experienced professionals who have up-to-date knowledge of the latest technology trends. Finally, since external providers are often more efficient than internal teams due to economies of scale and fewer overhead costs, using an MSP can be cost-effective for organizations as well.
Overall, managed IT services are a valuable asset for any organization looking to streamline its IT operations and ensure reliable performance. By partnering with an experienced MSP, organizations can rest assured that their systems will be secure and up-to-date while freeing up their internal teams to focus on other important tasks.
With the help of managed IT services, organizations no longer have to worry about system issues stopping them from achieving their goals. Instead, they can enjoy peace of mind knowing that experienced professionals are taking care of all their technology needs.
How Can Managed IT Services Streamline Business Operations?
Managed IT services streamline business operations by allowing companies to outsource their IT needs. Managed IT services provide a team of dedicated professionals to monitor and manage the technology infrastructure for the company, allowing businesses to focus on their core competencies. With managed IT services, businesses can be assured that their technology is continuously monitored and updated with the latest security patches, leaving them better prepared for any threat or disruption.
These services also include proactive monitoring and maintenance of systems, which helps prevent issues before they become costly problems down the line. This approach ensures that all hardware, software, and networks remain up-to-date and running efficiently at all times. Additionally, experienced technicians are available 24/7 to troubleshoot any issues that arise.
Managed IT services also save businesses time and money by centralizing their IT operations. This means all of the company's technology needs are managed in one place, eliminating the need for multiple vendors. Companies can access cost-effective services with an affordable monthly fee that includes support, hardware upgrades, and security patches as part of the package. Furthermore, companies can rest assured that they have a team of experts on hand to provide expert advice on any changes or updates needed for their systems.
Overall, managed IT services help streamline business operations by freeing up valuable resources and reducing costs associated with managing technology internally. By outsourcing IT management responsibilities, companies can focus more on core competencies and growing their business. With managed services, businesses can be assured that their technology is always secure and running optimally. This allows businesses to operate with the confidence that their technology needs are taken care of and in good hands.
Managed IT services provide an effective way for companies to optimize their operations while ensuring their systems are secure and maintained efficiently. With these services, businesses have access to a team of experienced professionals who can help them stay ahead of potential issues while keeping costs low.
By outsourcing their IT management responsibilities, businesses can focus on growing their operations without having to manage technology internally or worry about security risks or disruptions. In short, managed IT services offer many benefits that streamline business operations and increase efficiency and cost savings for companies. If you want to learn more about how managed IT services streamline business operations, contact us today.
Posted in: Managed Services