June 16th, 2018 by admin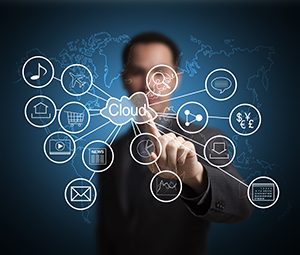 At Parker Data & Voice, we know the cloud is an important piece to a successful business in this day and age. While we know it can be a somewhat intimidating task to start cloud service for your business, we also know it is an important step to take in the growth and benefit of your business, regardless of its size. Here are some of the many benefits that the cloud can offer your business:
Manage, maintain, and backup all you important data
Access your data on any device linked to the cloud
Control whether or not documents can be shared, edited, or just viewed
Never have to worry about losing critical data with cloud backup and security
Cut down your annual operating cost by using the cloud
With benefits such as these, you can see why switching to the cloud can make the difference for your business; Parker Data & Voice can help you make this move. We can aggregate multiple cloud services and SaaS (software-as-a-service) applications, and we can even help you integrate them into in-house apps. All of this will be customized to meet your needs, so contact Parker Data & Voice today and we will help you set up your business with cloud solutions.
Posted in: Solutions