May 30th, 2018 by admin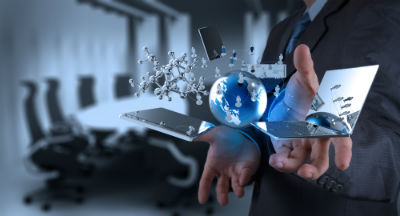 On any given Tuesday your business continuity solutions could be tested. There could be a natural disaster like a fire or flood that threatens your data as a whole or Joe in cubicle four could unknowingly delete a file that was actually full of important information for an upcoming partner presentation. Whatever the level of disaster, it is important that your team has a plan in place for protecting and recovering your critical information. This is why at Parker Data & Voice we rely on Microsoft Azure for hosted cloud solutions that are top-of-the-line.
The Microsoft Cloud is well-known and hailed as a cloud you know you can trust. In fact, according to the Microsoft Azure site, ninety percent of Fortune 500 companies trust their data to the Microsoft Cloud. If you'd like to be considered among these best-of-the-best businesses then begin working with us today to implement all of the features available through Microsoft Azure.
Not only will your data be retrievable in the event of a disaster, but your data will remain secure thanks to the Microsoft Azure Security Center where you'll be able to see threats and stop them in their tracks. Speak with a member of our team today to begin taking full advantage of the features Microsoft Azure has to offer.
Posted in: Managed Services